Wine Rack Dining Table
This unique trestle table incorporates a riddling rack, which is used in the Champagne fermentation process. This table is made with centuries-old reclaimed barn wood to showcase the character of the materials.
The rack is supported by the trestle supports and covered by a sheet of tempered glass which sits flush with the tabletop frame. The ends of the table pull out and the leaves can be dropped into place.
76" long x 36" wide x 30" tall, extends to 108" $3,800
84" long x 42" wide x 30" tall, extends to 114" $4,200
The table is created using traditional pinned mortise and tenon joinery. Size, style and finish can be customized to your requirements.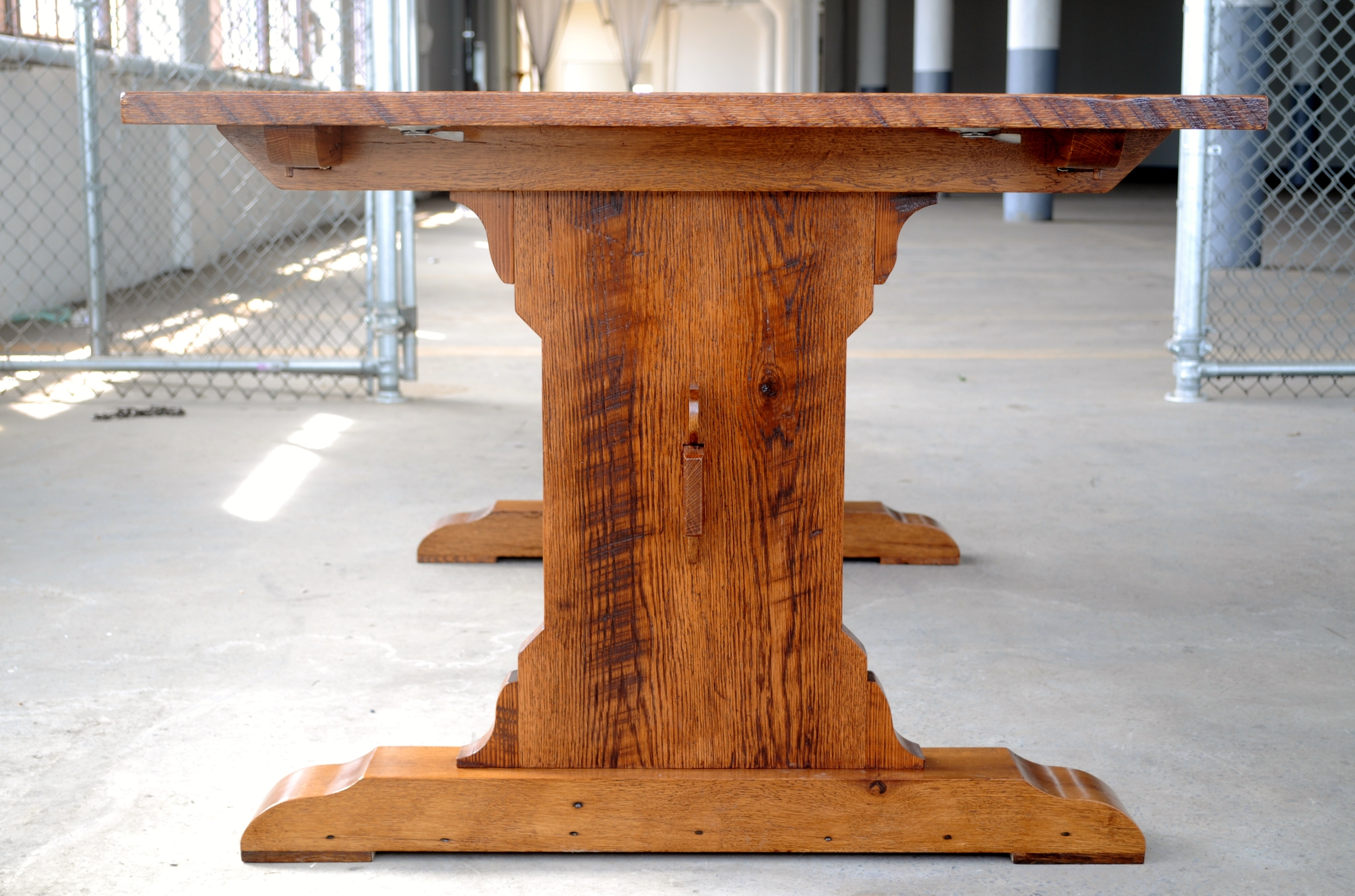 Salvaged from and old barn in North Carolina, this oak shows beautiful character, including saw marks and nail holes.
The table is locked tight with these removable tenon keys.
The table can be made to accommodate from 6 to 14 people. Shown here is the table unextended.
The breadboard ends pull out on oak rails to allow for matching leaves to be inserted. Alignment pins and locking cams ensure that the leaves are secure when installed.
Shown here is the table with the extensions installed. This table expands from about 7 feet to over 10 feet.
The leaves also retain the character of the reclaimed oak.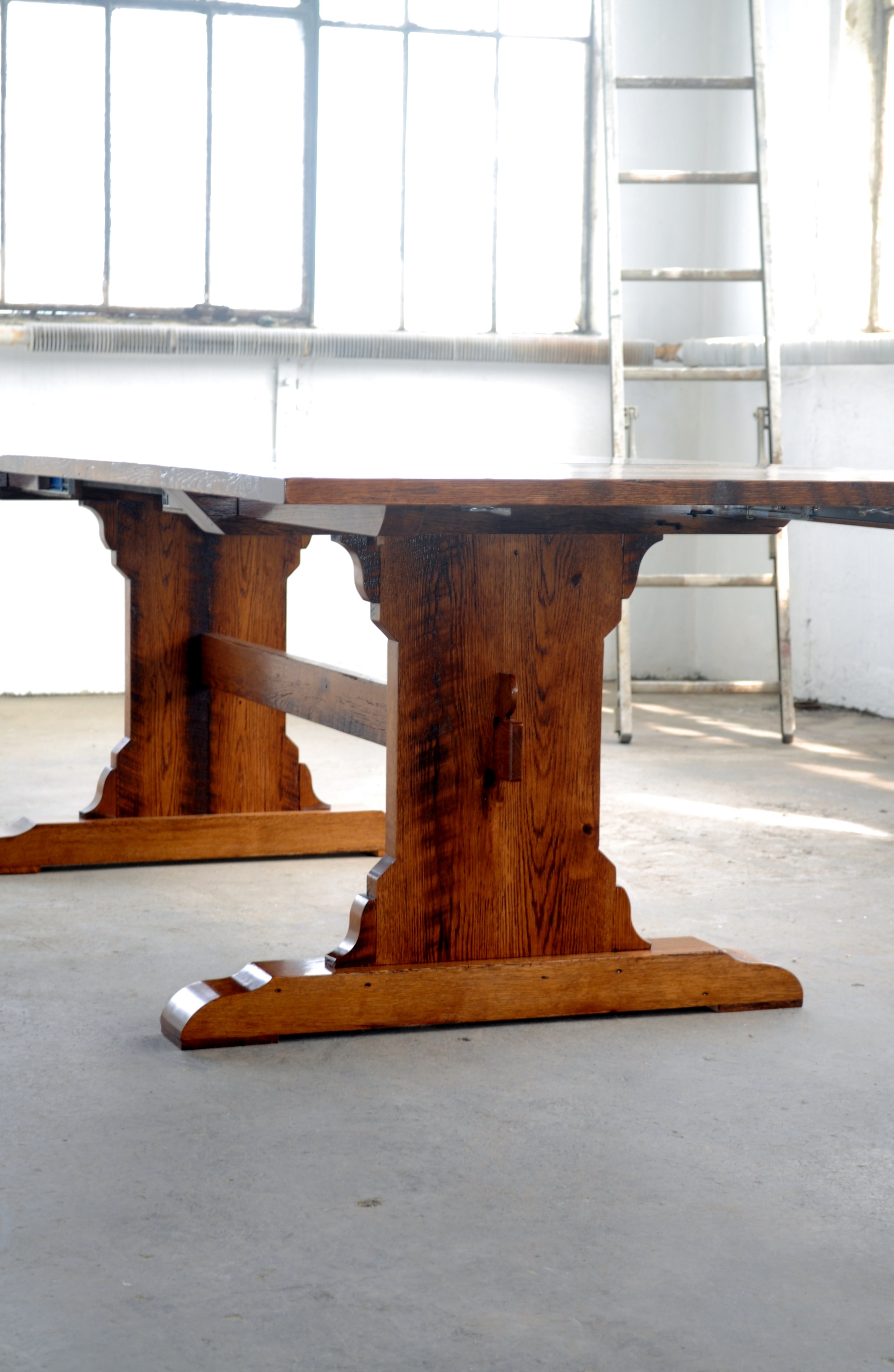 A beautiful, solid table with great character.
With the leaves in place this table can comfortably seat 10 people.
The riddling rack adds a unique design element that makes the table a focal point in your kitchen or dining room.
Wine Rack Extending Dining Table